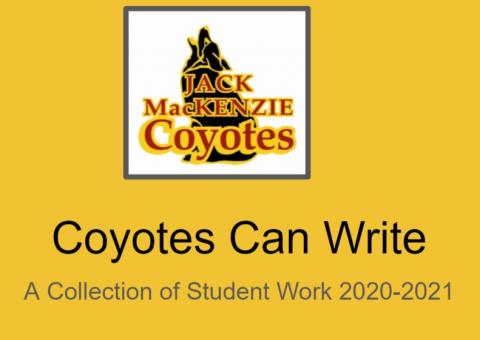 Please click here to view the collection as submitted by students. 
In support of our writing goal within our Strategic Plan for student achievement, Jack MacKenzie students were invited to submit a written piece of work that they created this school year to assemble a "Coyotes Can Write" collection. It evolved to include the opportunity for students to submit art as well. 
Thank you, Coyotes, for your incredible submissions.