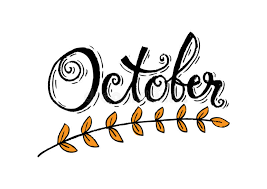 Students and staff enjoyed our first Virtual Assembly on Friday along with Halloween festivities. For Assembly, classrooms met on Zoom. We celebrated our second round of Jack Mackenzie Salute students (see our twitter feed on the this page for recipients). Classrooms  loved participating in a dance off and also were able to contribute guessing to the "What's in the Box" game.  We had many amazing costumes and we appreciate families following all the guidelines to make it a successful, fun day. 
Thank you for all your support as we navigate these uncertain times. Students ARE doing well... they are following expectations and learning in unique ways. 
Upcoming things to think about ...
To acknowledge Remembrance Day, we are inviting families to send us information about the veterans and/or family members that are currently serving our country. A note was sent home. 
Conferences will be held on Thursday, November 19. You can expect a letter home early November to explain the process. Information will also be posted here on our website. 
Our School Events calendar connected to our website is not cooperating. We apologize for this inconvenience.