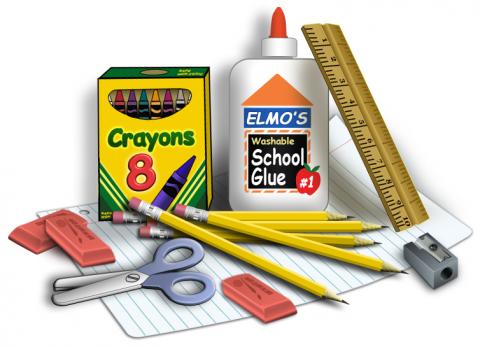 Dear families,
We hope this letter finds you and your family well! This has been the most remarkable school year in many ways and we want you to know how much we are thinking of you and can't wait to get back to normal! We also know how challenging the Supplemental Learning has been on everyone and we can't thank you enough for all that you are doing to keep learning progressing in your home.
Our school has been cleaning in preparation for the new school year. Student belongings that were left in the school are now available for pick-up. Pick up will be just outside the front entrance of the school on the front lawn. We apologize for this set up but please know that we are unable to provide anyone access to the school building. If your child has items at school we have bagged and labeled them. The items should be picked up by one parent/student only.
Families with last names beginning with:
            A-M – pick up time is June 1 pm from 12:00 noon to 2:30 pm
            N-Z – pick up time is June 2 pm from 12:00 noon to 2:30 pm 
Please respect all provincial health social distancing guidelines we want to ensure that your families and our school staff stay healthy!  If you are feeling ill, or have been asked to self-quarantine, please inform school and do not pick up belongings.
Parents and students are encouraged to practice social distancing and to only have one individual go to pick up student's belongings. Belongings will be tagged by student name. All student personal belongings not claimed and lost/found items, will be kept at the school until schools reopen. All perishable items will be disposed of.
Thanks again for everything you are doing during this difficult time!
Sincerely,
Mr. Fladager
Principal