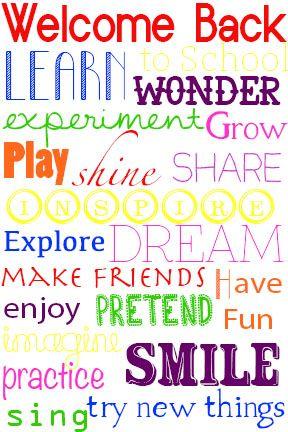 Welcome to the Jack MacKenzie 2017-2018 School year!
Here are a few notes to get you started for the new school year. 
The daily bell schedule is:
Playground supervision begins at 8:38 am

Just a reminder that supervision is only provided within these time frames.

School begins at 8:53 am
Morning recess -10:15 am
Lunch - 11:45-12:45 pm
Afternoon recess - 2:00 pm
School ends - 3:37 pm
1. Extra-curricular teams are starting up this week. Students are to sign up for the activities they would like to be involved in.
2. The Milk Program will be starting up on Monday. Please see the Milk Program article on the website to register online.
3. To pay any fees, see the Quicklinks menu at the top of the Home page. 
4. Teacher blogs can be found under the About Us menu at the top of the Home page, in the Staff Directory.
5. Weekly event information for the school can be found on the Home page.