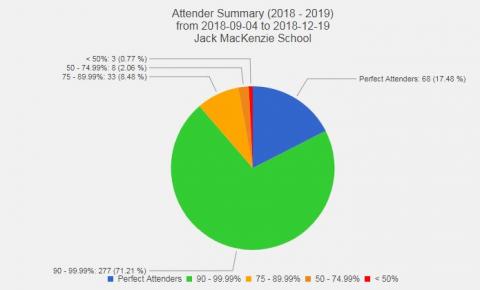 Congratulations Coyotes! Our attendance is looking GREAT!
In December we had just 68 perfect attenders! It looks like illness has caught up with us this month. 
However, we have 277 students who missed just 1 day! 
We had a 95% overall attendance rate for September to December! 
Congratulations to Mrs. Grand's classrooms who are our December Attendance Champions at 98% attendance! 
Keep up the great work!!