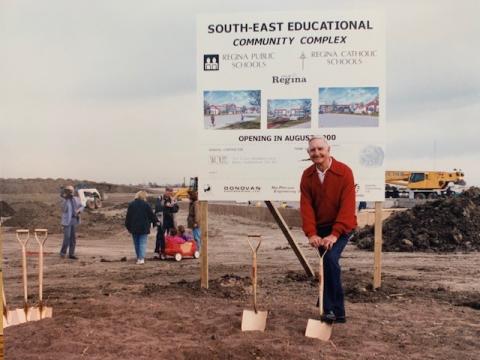 As published in Physical & Health Education Journal, Spring 2001:
"Jack MacKenzie is no ordinary school. It is one of the first 'educational Community Complexes' that combines a public elementary school and a Catholic elementary school together under one roof. The joint school then links with a City of Regina community center..."
"The innovative design is said to mirror Jack's own inventiveness in the area of physical education."
"When asked how he feels about such a state-of-the-art school being named in his honor, Jack replied: I am humbled and deeply touched."