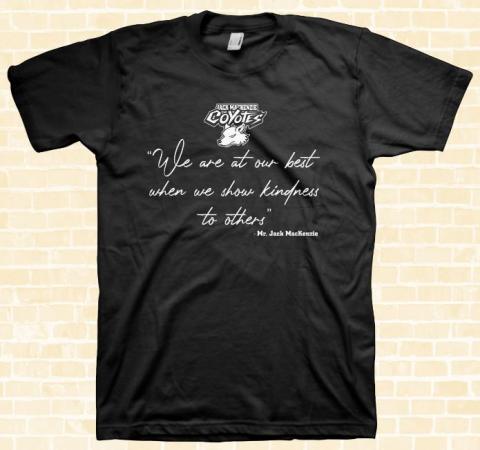 Over the past few months we have been fortunate to receive many donations for Mr. MacKenzie legacy project. One of the things we have particularly enjoyed is reading Mr. MacKenzie's hand-written speeches! One of his quotes is now available for you to own on a t-shirt! Please follow the link you received from SchoolCash or go to https:rbe.schoolcashonline.com to order yours! Help us spread kindness by buying yours today!!  
Orders will be taken online until January 31st and should arrive just before the February break. 
Please contact the office at 306-791-8585 with questions.
*Note: if you are ordering 2 or more t-shirts of the same size, you will need to complete the transaction for the first one, then go back in to the item again to order the next t-shirt.