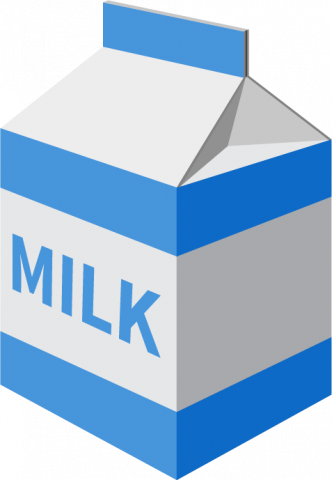 We would like to thank you for supporting this great school fundraiser again this year and are excited to offer this program to your son/daughter at lunch!
The milk program will begin on Thursday, October 15th.
Online purchases can be made at any time throughout the year. Please do not send cash with your son/daughter.
Any milk credits carried forward from past school years may be used this year.
Students are responsible for their own milk cards. It is recommended that they store their cards in the Ziploc bag provided, and keep it in their lunch kit each day. Refunds will not be given for lost cards. Thank you for your understanding.
The cost is $12.50 for 10 milk credits. Note that this is slight increase from last year. With the increase cost of milk over the past few years, and the need for delivery this year, we had to increase the cost of our milk.
With each new purchase of 10 or 20 milk credits, students will receive one card. Note that it may take 2-3 days to receive a card after an online purchase.
Questions, concerns, &/or feedback can be directed to Mrs. Jaime Riou at jaime.riou@rbe.sk.ca or Amber McGonigal at amber.mcgonigal@rbe.sk.ca .