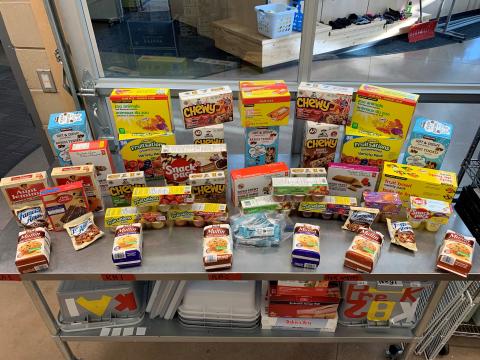 Our School Community Council found a way to continue the "muffin program" within covid restrictions.
Each month, a grade group of students at Jack Mackenzie provides individually wrapped, healthy snacks to peers in another school who welcome additional food. 
This is our Grade 3 contribution yesterday. Thank you families and SCC!