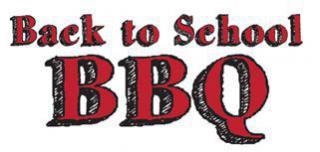 The School Community Council would like to invite you to the Welcome Back BBQ being hosted on Wednesday, September 13, 2017. Their will be food trucks from 5:00 - 7:00 pm and an opportunity for you to pop in and meet the teachers from 5:30 - 6:30 pm. The SCC are pleased to offer 5 Food Trucks including....
Mr. Spudds Poutinerie
BonBurger
Tropezon - Authentic Mexican Food
Nacho Fiesta 
Fairy Frost Frozen Treats
Specialty Burgers $5-$11
Specialty Poutines $5-$11
Nachos $5- $12 
Tacos $4-$6
Corn on the Cob $3
Popcorn $3
Cold Drinks $2-$3
Ice Cream $3-$4
Shaved Ice $5
Frozen dipped cheesecake or Banana $6
*Most food trucks offer meatless and gluten free items. Mexican Theme Food Trucks are nut free and offer vegetarian and vegan options.
Looking forward to seeing you all there!