SCC
GoFundMe - Love for Nahla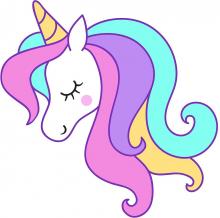 On behalf of the SCC there has been a GoFundMe page created for Nahla. Nahla is a Grade 2 student at Jack MacKenzie School.This sweet little girl just survived a fire that has put her mother in the ICU in Regina Saskatchewan. Sunday, April 22, 2018, at approximately 9:00 p.m., Nahla woke to find her house that she shared with her mom on fire.
mken.gafe
Wed, 04/25/2018 - 08:22
Bottle, Can, Milk Jug and Tetra Pack Donations!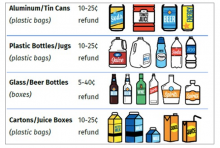 JMac SCC and Grade 8 Farewell will most gratefully accept your bottle, can, milk jug and tetra pack donations at SARCAN's Drop and Go stations between now and May 30.
Use the code JMac (case sensitive) to make a donation to MACPAC when you leave your donation in the designated area. Bottle caps off please.
mken.gafe
Thu, 04/12/2018 - 12:02
Containers for Carmichael Outreach
Carmichael Outreach is currently low on plastic containers! If you are able so send clean, used plastic containers (yogurt, sour cream etc) with lids, that would be fantastic. The collection bin is in the Jack MacKenzie foyer and donations are accepted on an ongoing basis. Help the environment and a person in need by assisting with this valuable program. 
mken.gafe
Fri, 03/09/2018 - 14:42
Read-A-Thon Reminder!
I hope everyone has been spending these chilly days reading and collecting pledges for the read a thon.  Just a reminder that you need to bring in your pledge sheet ONLY on Monday February 5th because if we have raised $4,000 Mr. Yeske, Hollinger, Barber and DuMont will wear high heels for a day.
mken.gafe
Sun, 02/04/2018 - 19:42
The SCC would like to send out a reminder of the schedule for those parents involved in the Arcola School Snack Program. Dates are as follows:
QSP Thank You!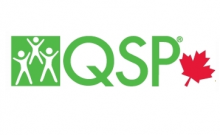 Another big thank you going out to our Jack MacKenzie families who participated in the QSP Fundraiser.
mken.gafe
Sat, 10/14/2017 - 10:22
We spent Tuesday morning celebrating Mr. MacKenzie's 90th birthday. We were joined by Mr. MacKenzie's extended family and friends. What a special morning for this awe-inspiring man! A big thank you to the SCC who put together the event and to all the parents who were up bright and early to come make pancakes and help serve at the tables. The smile on Mr.
QSP Fundraiser in Action!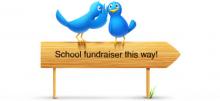 Thanks to Jeff from QSP Magazine Fundraising Program for coming to our school and getting the students ready and excited to sell not only magazines, but Dream Big gifts! Students receive one Coop (a chicken-in-costume on a lanyard) for every one magazine they sell OR two non-magazine items OR a $10.00 donation. 
mken.gafe
Thu, 09/14/2017 - 16:46