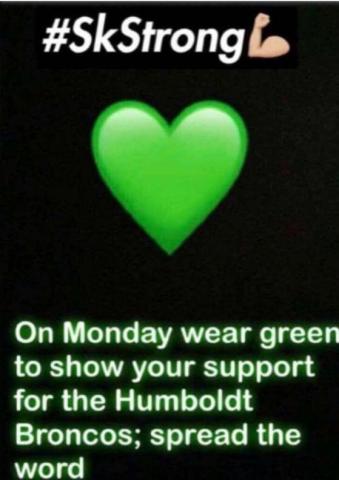 Dear Parents,
We would like to offer our most heartfelt and deepest condolences to all those in Humboldt and the Horizon School Division affected by the terrible tragedy of the bus crash.
To show our love and support for the Humboldt Broncos, their family, friends, and all affected by such a devastating loss, we would like students to wear green to school tomorrow. Please let your son/daughter know. Schools will also be flying their flags at half-mast to honour those who have perished.
Thank you for support with this gesture of solidarity. A phrase running through social media right now is "Together we are stronger". We believe that.