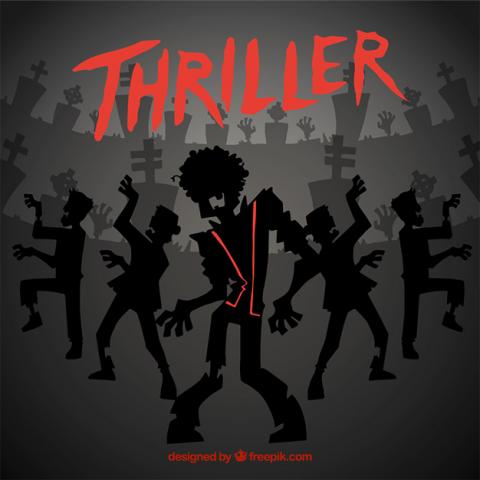 Our Grade 7/8 students are once again planning a flash mob performance of "Thriller" at Victoria Square Mall. This is a completely voluntary activity that many of our students look forward to each year. Students must be accompanied by an adult and have submitted a media release form to the office this year. The marketing manager at the mall is planning to video our performance. If your child would like to participate, here are the details:
What: "Thriller" Flash Mob
When: Friday, October 27 at 6:00 p.m. (the same day as our Hallowe'en dance)
Where: Open area by the food court at Victoria Square Mall, 2223 Victoria Avenue East
Wear: Spooky costumes that permit movement and clear vision.
Why: Just for fun!
Please email me if you have questions at: