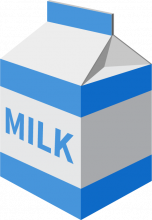 We would like to thank you for supporting this great school fundraiser again this year and are excited to offer this program to your son/daughter at lunch!
The milk program will begin on Thursday, October 15th.
Online purchases can be made at any time throughout the year. Please do not send cash with your son/daughter.