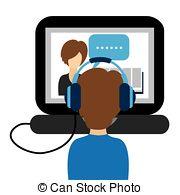 Dear Families;
As we shared with you previously, the provincial Response Planning Team (RPT) decided supplementary learning will continue remotely for the rest of the 2019-2020 school year. The RPT recently identified June 16, 2020 as the end of the teacher-directed supplemental learning period.
In accordance with our school year calendar, from June 17 until school end on June 25, 2020 staff will continue to connect with students while completing year end assessments that will be shared with you. At Jack MacKenzie School this will involve a scheduled virtual conference between students, parents and the homeroom teacher. More details on this will be provided in an additional letter.  
Our focus as a school division continues to be on the health and safety of all students and staff. The RPT is working on a framework for the fall of 2020, and we expect we will receive it shortly. We will share details with you as soon as possible.
Thank you to you all for supporting us during this time of supplemental learning. Your efforts and patience are much appreciated. We're grateful for the active role families have played in their children's education.
Kind Regards
Mr. Fladager
Principal