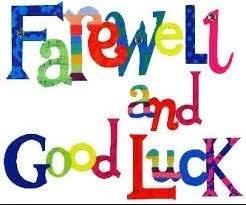 Please join us as we celebrate our graduating grade 8's of 2019!
Tuesday, June 18th at 6:00 pm, doors open at 5:30 pm
The grade 8's will also be going to the Broken Rack following the awards ceremony.
A breakfast is being provided in their honor on Wednesday, June 19th.
Their farewell trip to Moose Jaw is planned for Friday, June 21st.
Congratulations Grade 8's, we are so proud of you!!!