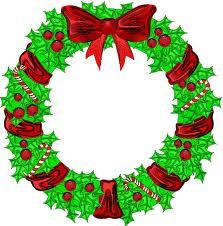 Dear Jack Mackenzie Families!
     We will be having a special holiday "potluck" lunch for the staff at Jack Mackenzie School to thank them for their kindness and dedication to our children.  The lunch will take place on Fri. Dec 7th .  Note that this is a non-student day, so the staff will be able to enjoy an uninterrupted lunch hour.  If you would like to contribute, please fill out the attached form.  Maybe you even have a "Favorite Family Dish" that you would like to share with the staff. Your generosity would be appreciated.  Please remember that the school is nut-free.
Prepared food can be brought to the school to the prep room between 10:00 am and 11:15am on Dec 7th.

Please send a serving utensil with your dish.

Label all dishes and utensils with your name and phone number and pick them up after lunch (2:00) or at the end of the day.

Hot foods can be brought in crock pots.

To drop off items the night before, please call or text Amanda @ 306-531-7704.
We will require a Clean-up Crew – please arrive by 12:45 to the Staff room.
Please return the following form to school with your youngest or only child by Friday, Nov. 23rd if you would like to contribute to the lunch.
Please print:
Parent / Guardian Name :
Phone Number / Email
Main Dish:
Salad:
Side Dish:
Dessert/Fruit:
Appetizer:
Refreshments:  (Circle One)
2L 7-up, 2L Sprite, 1.86L Cranberry Juice
__ I can help with Clean-up at 12:45 in the staff room.
If you have any questions, please call/text Amanda Scollan @ 306-531-7704 or email abscollan@gmail.com .
Thank you for making this Special Lunch possible! 
Happy Holidays from the Jack MacKenzie SCC !