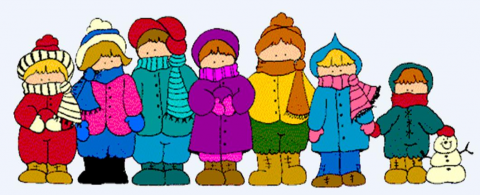 Dear Jack Mack Families,
November reminds us that the colder weather and snow are on the way! Once again this year we will be collecting warm clothing for other school communities in our city. We appreciate all the generosity you have shown in the past to help ensure that all kids have warm clothing for the winter months. Our clothing drive will take place November 13 – 16. We will create a drop off location in the front foyer for your donations. We are seeking toddler, school age children's sizes and adult sizes. Coats, ski pants, mitts, toques and scarves are appreciated. Please ensure all items are clean and ready for donation.
Thank you for supporting our Regina school community!
Jack MacKenzie Staff