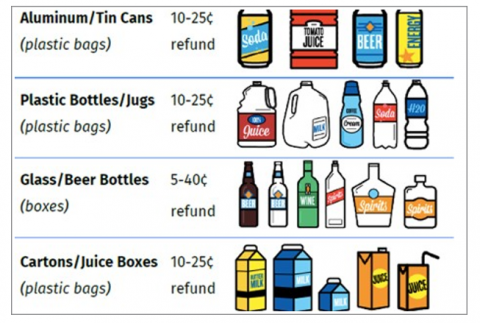 The week of May 6-11, the SCC will be hosting a bottle and can collection in support of the SCC and the Grade 8 Farewell. More details to follow in early May!
Thank you in advance for your support!
Support Jack Mackenzie School
Support your SCC and the JMac Grade 8 farewell by donating recyclables. Please start saving bottles, cans, juice boxes, milk jugs/ cartons and more NOW so we can collect May 6-11.
You will be able to drop off at a Windsor Park home, text us for a pick up or use the SARCAN Drop and Go option at locations across the province.
More details will be available in early May on the JMac School website as well as email and flyer to your student. There is no need to sort recyclables into categories but bottle cap removal is essential.
Your continued support of the students and SCC works to improve our school- teaching supplies, recess play equipment, library enhancements, water fountains, special events and more. Thanks!